Wife Stabs Husband For Drinking Her Beer
---
( 4UMF NEWS ) Wife Stabs Husband For Drinking Her Beer:
A woman in western Pennsylvania keeps getting into food-related domestic violence.
Tracey Giffin is accused of stabbing her husband with scissors and biting him because he drank her beer.
Back in 2013, Giffin was arrested for getting into a fist fight with her then-boyfriend, apparently because he forgot to bring home barbecue sauce from the store on Christmas Eve.
Most Commented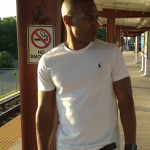 Sponsors