Wildlife Officer Suspended
---
( 4UMF NEWS )Wildlife Officer Suspended:
A wildlife officer who disobeyed an order to kill a pair of orphaned bear cubs has been suspended from his job with the Canadian Ministry of Environment. The agency's move has sparked public outrage—and may even have attracted a shadowy hacker collective to steal and leak emails in the officer's defense.
The story began on June 25, when wildlife officials in Port Hardy, British Columbia, killed a female black bear that had been repeatedly rooting through an indoor meat freezer filled with salmon.
Ten days later, a call came in while conservation officer Bryce Casavant was on duty: Two black bear cubs were in a tree near the spot where their mother had been killed. So Casavant set out to capture the cubs.
In video footage from the scene, Casavant is seen wrangling the cubs with the help of the Port Hardy Fire Department and calling for a tranquilizer kit. But that's not what his superiors wanted.
In a string of emails allegedly obtained and released by the hacker group Anonymous, Casavant was ordered to euthanize the two 25-pound cubs as soon as possible because they had been "garbage habituated": By feeding on human food, the pair had become too dependent on a nonnatural food source to survive in the wild.
Casavant refused to heed the order. Instead, he had the cubs checked by a veterinarian and eventually brought them to the North Island Wildlife Recovery Association, a Canadian sanctuary where orphaned bears are rehabilitated and released into the wild.
His superiors responded by suspending him without pay.
In the email exchange, Casavant defended his decision not to kill the cubs: "My primary mandate is to public safety, and the immediate threat [the mother bear] has been removed. My duties as a law enforcement officer do not include the needless destruction of a baby animal that can be rehabilitated."
Neither Casavant nor the Ministry of Environment has confirmed the authenticity of the emails. But in a statement, the ministry told CBC News it found no evidence that the government's email system had been hacked.
Conservationists have launched a petition calling for Casavant's reinstatement. Since comedian and animal advocate Ricky Gervais tweeted about it on July 7, nearly 200,000 have signed the appeal. So far the Ministry of Environment has reinstated Casavant's pay, but he is still suspended from work while authorities investigate the incident.
Most Commented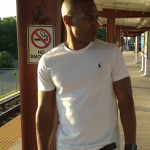 Sponsors