Will Lebron Join Uncle Drew
---
( 4UMF NEWS ) Will Lebron Join With Uncle Drew:
After the final seconds ticked off the clock in Sunday's first half, Cleveland Cavaliers guard Kyrie Irving hoisted a meaningless length-of-the court shot toward his team's basket just to see if he could make it.
NBA players routinely do this for kicks.
They fire off shots at the end of quarters because they want the satisfaction of possibly knocking one down, but not the dip in their shooting percentage from an official attempt.
Irving's shot missed.
But it was one that couldn't easily be dismissed -- at least not with LeBron James providing a boost. With Irving's 75-foot heave falling well short, James caught the ball near the rim and threw down a reverse dunk into Cleveland's basket, and directly in front of the Cavaliers' bench.
Cue up the conspiracy.
There seems to be growing speculation -- both inside and outside of respected NBA media circles -- that a James-Irving partnership could become a reality should James opt out of his contract with the Miami Heat in 2014 and return to Cleveland.
For now, James laughs off the notion -- as he did after Sunday's 109-105 win over the Cavaliers when he explained his motivation behind that harmless halftime connection with Irving, one of the NBA's rising superstars.
"Oh, from Kyrie," said an apparently fatigued James, who perked up when asked about dunking Irving's miss. "That was an extension from All-Star Weekend."
Exactly a week earlier, James and Irving played together on the East team that lost to the West in Houston during Irving's first All-Star appearance. Whether they'll establish any meaningful chemistry as teammates on the same roster is an issue James bypassed Sunday like a helpless defender.
"I can't worry about, you know, speculation or rumors," James said after the Heat extended their longest winning streak of the season to 11 games. "My only focus right now is to win another championship [in Miami]. What we're doing on the floor right now is what it's all about. We're playing good ball right now, trying to win a championship. So, you know, I can't worry about what people say."
It was another night when the Heat continued the conversation by allowing their best basketball of the season to speak volumes. And the message seemed clear: In the midst of the best season of his career, why would James bother to consider the possibility of walking away from the Heat a season-and-a-half before he could enter free agency?
At the moment, times are as good as they get in Miami. A night after finishing with a triple-double in a blowout of the Philadelphia 76ers, James opened Sunday's game with a vicious dunk and scored 25 of his game-high 28 in the first three quarters. Then, he benefited from the luxury of having a rejuvenated Dwyane Wade to help in the clutch.
Cleveland turned a 20-point first-half deficit into a six-point lead midway through the fourth quarter. But with James showing his first sign of fatigue in weeks, Wade took over to score 15 of his 24 points in the fourth quarter.
James might not want to bother discussing what his future might hold, but he certainly appreciates his present luxury.
"He was just in attacking mode," James said of Wade, who completed his best back-to-back set of the season after scoring a team-high 33 points Saturday in Philadelphia. "We ran some sets and was able to get him some really good looks. I saw he had a bounce to his step, so we rode the hot hand. And I switched over to [defend] Kyrie and put my focus on containing him as much as possible."
Wade isn't quite ready to say the Heat are at their peak, but he sees the team methodically climbing in that direction as he gets healthier and James continues his laser-like focus.
"When we get to winning time, if you're a competitor, you have another gear," Wade said as Miami moved to within a victory Tuesday against Sacramento of matching its longest win streak since 2010. "Sometimes that gear runs out and sometimes you can keep going. We don't want to depend on [flipping a switch], but it's always good to have it."
Like James, Wade is also refusing to look too far into a future that might -- or might not -- include a breakup of a core that has led the Heat to two straight NBA Finals appearances and a championship last season. But with James, Wade and Chris Bosh each having the ability to opt out of their contracts in the summer of 2014 to enter free agency -- in addition to the more punitive luxury tax penalties likely required to keep them together -- several questions linger.
And those inquires are starting to trickle into the locker room after games and practices. But the Heat seem on their game on and off the court and won't allow many distractions, whether it's a silly controversy involving rapper Lil Wayne or the looming threat of free agency.
Wade was asked by a reporter with a heavy foreign accent after the Heat's victory in Chicago on Thursday to respond to "rumors about LeBron wanting to play with Kyrie" in Cleveland after next season.
Wade's response: "Don't worry about rumors."
Bosh chose to have a little fun with it.
"Well, Kyrie is a great player," Bosh told the reporter. "But I'm sure he'll be all right."
Sunday is believed to be the first time this season James has answered questions remotely associated with a Cavaliers reunion. He opened the door to that possibility last season during a Heat visit to Cleveland when he suggested he'd be open to the idea of playing for the Cavaliers again at some point before his career is over.
Was he simply being kind to repair his image?
Or calculated?
No one will know for sure for at least another 17 months. Perhaps not even James himself.
He had answers of a different kind the three times he faced tempting questions Sunday connecting him to Cleveland.
Was that dunk on the first play of the game a statement?
"Nah," James deadpanned. "I made my statement in 2003 when I got drafted."
The next attempt came a few questions later.
Has facing Cleveland become just another game?
"Yeah," James said flatly.
The third attempt finally drew the answer from James about only concerning himself with winning another Heat title.
James appears to have Miami well on course.
There's no question about that, at least.
Related articles
Most Commented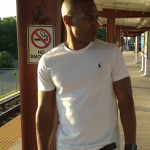 Sponsors