Will Smith Training For Suicide Squad
---
(  4UMF NEWS )Will Smith Training For Suicide Squad:
Will Smith has been busy on the set of his upcoming movie Suicide Squad. We got footage of him training at target practice and who knew he was this nice.
Will Smith plays a character named Deadshot in Suicide Squad. Based on a classic comic, Suicide Squad is a movie about a team of incarcerated superheros.
He acts alongside Jared Leto, Margot Robbie, Jesse Eisenberg and Jay Hernandez. Deadshot is an assassin who never misses his target, and Smith is definitely the right person for the part from the looks of this training video. Who knew he was so nice with the gun. He empties clip after clip without missing a target.
Check out the video below. Suicide Squad is set to hit theaters next summer.
Most Commented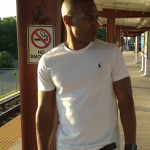 Sponsors