Woman Arrested After Breaking Into Will Smith's Home
---
( 4UMF NEWS ) Woman Arrested After Breaking Into Will Smith's Home:
Monday, A woman who broke into the home of Will Smith was charged in court.
On March 21, Ariel Archer of Richmond, Virginia was found by a housekeeper in the kitchen of the actor's Calabasas, California home and refused to leave until police were called to the property.
Fortunately, no one from the Smith family was home at the time of the trespass.
The Los Angeles Times obtained a complaint that shows Archer was charged with one misdemeanor count of trespassing and refusing to leave private property.
Ricardo Santiago, a spokesman for the district attorney's office, said that police eventually escorted her off the property and gave her a citation.
A criminal protective order was also issued, prohibiting Archer from coming within 150 yards from the Smith family and their home. She was also sentenced to three years summary probation, the District Attorney's Office said.
The day after the incident, Jaden tweeted: 'I Don't Know If Last Night Was A Dream Or Not.'
According to her Facebook page, the 26-year-old, went to Virginia Commonwealth University and majored in International Relations. She now faces a maximum of six months in prison or a $1,000 fine.
The Los Angeles Sheriff's Department continues investigating the case.
Most Commented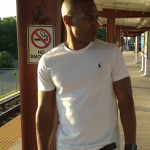 Sponsors