Woman Busted With 2.7 Pounds Of Cocaine In Bra
---
( 4UMF NEWS ) Woman Busted With 2.7 Pounds Of Cocaine In Bra:
Here's something you won't find at Victoria's Secret.
U.S. Customs and Border Enforcement officers announced Thursday that they found close to three pounds of cocaine inside a women's bra at Fort Lauderdale-Hollywood International Airport, reports NBC 6 Miami.
Authorities told the station, the incident happened last month when officers noticed ""abnormalities" while inspecting a Jamaican woman who was traveling through the airport.
The officers found 2.7 pounds of white powdery substance, which later tested positive for cocaine. They arrested the woman, but did not reveal her identity.
Most Commented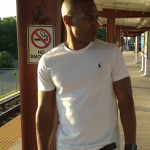 Sponsors