Woman Who Killed Nanny Sentenced To 2 Days
---
( 4UMF NEWS ) Woman Who Killed Nanny Sentenced To 2 Days:
A California attorney who struck and killed a nanny pushing a baby through a San Diego crosswalk before horrifically dragging the child and stroller beneath her SUV has been sentenced to just 48 hours in jail.
Christine Padilla, 35, was sentenced Friday to jail time, probation and 180 days of electronic surveillance after plowing through a red light and into the 41-year-old woman less than two days after giving birth to her own child.
Monserrat Mendez was thrown approximately 30 feet from Padilla's Toyota 4Runner, and the 14-month-old boy and stroller dragged through the intersection Feb. 1.
Mendez, a mother of two, was rushed to Scripps Memorial Hospital La Jolla where she was pronounced dead, 10News reports.
Prosecutors described Padilla as being sleep deprived after undergoing labor and operating like someone driving under the influence.
The toddler, who suffered a skull fracture, broken bones and ribs, as well as a lacerated spleen, is still recovering from his injuries.
"She should not have been driving," the prosecutor told Judge Charles Gill.
Padilla pleaded guilty last month to a misdemeanor charge of vehicular manslaughter and two traffic infractions.
In an emotional appearance before her victim's family, Padilla apologized saying, "If I could take your pain and make it mine, I would."
Mendez's eldest daughter emphasized in court that no apology could be great enough to mend the loss Padilla caused her family.
"There's nothing that will bring my mother back," 16-year-old Amy Barragan said while describing her mother as her best friend. "I just can't explain the pain we're going through right now."
The judge previously stripped Padilla of any jail time but added the two days' sentence after hearing the pained testimony from the victims' family, including the parents of the 14-month-old boy, Bryan.
Most Commented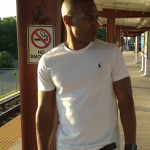 Sponsors