Woman's Eye Ripped From Socket During Fight
---
( 4UMF NEWS ) Woman's Eye Ripped From Socket During Fight:
She stared down her opponent all right.
Police arrested a Texas woman for gouging another lady's eyeball from its socket with her fingernail during a passionate fight.
Talicia Kiavonna Morrison, 20, fled from the scene where she left Cherry Webster injured and bawling in pain March 16 in Austin, witnesses said.
"They were acquaintances. I'm sure it was some sort of drama that was occurring," Austin Police Officer Veneza Bremner told the Daily News.
Police responded to an emergency call from Webster. She told authorities that Morrison "grabbed her face, grabbed her eye and 'dug her fingers up in there' which caused the eyeball to come out of its socket."
Webster also described the vehicle Morrison used to escape, allowing officers to track her down and bring her to police headquarters for questioning.
"She admitted to getting in the altercation but didn't know the damage that she had caused in the fight," Bremner said.
When pressed, Morrison speculated that she might have actually torn out Webster's eye with a fingernail, according to an affidavit.
Morrison, whose bail was set at $70,000, faces the second degree felony of aggravated assault causing serious bodily injury.
"Anything can be used as a weapon," Bremner explained. "In this case it was her hand — it was her fingernail."
Webster was rushed to a nearby hospital and sedated.
"Webster was not charged (for fighting). She is the victim in this case," said Bremner. "They placed the eye back in her socket and there will be follow-up to see if there is any other damage."
Most Commented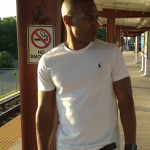 Sponsors