Wyclef Jean Joins Sting 2013
---
( 4UMF NEWS ) Wyclef Jean Joins Sting 2013:
Bring the Sting's official website is www.bringthesting.com. Stay in touch with Sting through social media at the following links:
December 10th, 2013 (NEW YORK, NY) –The count down begins for the biggest Reggae Clash of all time, "Bring The Sting"! With Sting being just 2 weeks away, the media is buzzing about American Rapper 2 Chainz coming to Jamaica. Reggae legend, Super Cat, is coming back to blaze the Sting stage since his last killer Performance in '92 in which he brought out international artist Kriss Kross.
Now with the recent addition of Three-time Grammy Award Winner, Wyclef Jean, the hype that is 'Sting' continues. From commercial music success and worldwide tours with his former group, the Fugees, Wyclef has made his mark in music history. After achieving great notoriety as a musician with the Fugees, Wyclef blazed his own path as a solo artist. Wyclef is also known for his Sound System. He has dub plates from Michael Jackson, Whitney Huston, Kenny Rogers and more. He has also collaborated with some Reggae artists such as Bounty Killer. Wyclef still continues to captivate audiences with strong stage performances. His addition to Sting will make the 30th anniversary an epic event. Sting, the greatest one night reggae and dancehall show on earth, will feature a stunning array of musical talent, including 2 Chainz, Super Cat, Romain Virgo and Lady Saw. Sting 30 will be broadcast live on PPV and streamed via the internet. For the first time in its 30-year history, Sting will reach fans across eight different countries through PPV and/or streaming. This opportunity allows an international audience
that includes Canada, United States, United Kingdom, Germany, Japan, Jamaica, and other regions of the Caribbean to experience a live event filled with culture and authentic entertainment. Along with this year's historic distribution coverage, Sting has developed a documentary on its history. The trailer for the Sting film is slated for release in December during the concert. Memorabilia and a collector's edition Sting magazine will be available to concert attendees.
While the 2012 Sting concert drew 20,000 fans live, Mr. Laing and promotional partners Supreme Promotion, Downsound Records, and AOIM, have raised the ante for 2013. They are promoting Sting's 30th anniversary via a vast Internet and Social Media campaign, along with over 200 commercials running across 2,000 television stations for a total of 400,000 TV commercials. According to AOIM, that high-impact multi-media combo targets more than 350 million viewers.In the digital space, Sting 30 seeks to dramatically expand the concert's audience by partnering with Youtube, MDTV, World Star Hip-hop, MOBO 18, J-MELO, Hype TV, Jive TV, and RJR Communications. Radio. Print and television partners include CBS Radio, Irie Jam, Sirius XM, The Gleaner, The Jamaican
Observer, MDTV, Comcast, ABC, and NBC. To better engage this year's audience, Sting will provide pay-per-view live streaming and social media interaction. Fans will have online access to vote for their favorite performers; capability of 4 to 9 cameras to view the action; and the ability to express their opinions live as the music happens.
For the past 30 years STING has broadcast the pulse of Jamaica while linking corporate Jamaica and the U.S. for music. Over the past three decades STING has featured many notable artists, such as Biggie Small, DMX, Kris Kross, Busta Rhymes, Foxy Brown, and Fat Boyz.
Downsound Records CEO Josef Bogdanovich believes it is "my mission personally to uplift reggae/dancehall music and the country of Jamaica in general. Out of one many people." Isaiah Laing is proud of Sting's accomplishments and of its importance to dancehall music .Isaiah Laing stated, "30 years and counting, STING is still stinging. STING is the people's premier dancehall and reggae show that we all have to contend with for many years to come."
"Bring the Sting" will be broadcast live on PPV on cable and satellite in North America. The event will be in High Definition and will be distributed live on Pay-Per-View by MultiVision Media, Inc. on Saturday, December 26 at 12 midnight ET/9:00 PM PT. The suggested retail price of the four-hour broadcast will be $29.95. The price for the eight-hour streaming internet broadcast is $39.95 (early bird pricing $34.95).
Bonus - Sting 2012

Related articles
We give the news and nothing but the news! So help us God!!!
Most Commented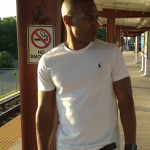 Sponsors