Wyclef Jean Says TO STOP GUN VIOLENCE
---
( 4UMF NEWS ) Wyclef Jean Says TO STOP GUN VIOLENCE:
Wyclef Jean is filming his latest music video "April Showers", this Monday May 13th . The music video will be used to send a message to stop gun violence in support of the 501(c)3 non-profit charity "Guns 4 Cameras" guns4cameras.org dedicated to eradicating gun violence through art, education & empowerment, spearheaded by Award Winning Film Director and Studio Owner of ShootHR.com, Hezues R', HezuesR.com who started the charity after surviving a near death experience of being shot at 22 times at the age of 22. The organization motivates youth affected by violence in their communities, to relinquish the use of guns in exchange for cameras. G4C's key message is their slogan, Aim to Live, if someone is going to point and shoot, let it be to create life.
Wyclef has recently been seen on TMZ and other major media news outlets, playing his iconic AK-47 Gold Guitar, spreading the message of Anti-Gun Violence, by his new initiative to turn weapons into musical instruments.
Wyclef Jean's April Showers mixtape is currently available for download now on Datpiff.com: http://www.datpiff.com/Wyclef-Jean-April-Showers-mixtape.482242.html.
Related articles
We give the news and nothing but the news! So help us God!!!
Most Commented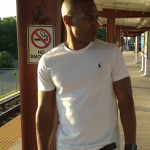 Sponsors