XXXTENTACION Dead After Shooting
---
( 4UMF NEWS ) XXXTENTACION Dead After Shooting:
XXXTENTACION has reportedly passed away after being shot in Florida on Monday (June 18), according to a tweet from the Broward County Sheriff Department.
"#BreakingNews The adult male that was taken to the hospital has been pronounced dead," the tweet read.
Born Jahseh Dwayne Onfroy, X had been battling several legal issues stemming from a 2016 domestic violence case but had found success with his rap career.
His latest album, ?, debuted at #1 on the Billboard 200 chart upon its release in March 2018.
X was only 20 years old.
XXXTENTACION was reportedly shot in Florida. According to TMZ, eyewitnesses said he was unresponsive and appeared to have no pulse.
The controversial rapper was reportedly shopping for motorcycles when he was fired on while in his car. TMZ has reported it was a possible drive-by and that the suspected shooter fled in a black Dodge Journey. Shortly after the alleged incident, video started to surface online of X unconscious in the front seat of his car.
TMZ reports the Broward Co. Fire Dept. took X to a local hospital where he's a Level 1 trauma patient. Dispatchers reportedly described him as "comatose."
The Broward County, Florida native's latest post on his Instagram Story indicated he was planning a charity event in Florida.
Most Commented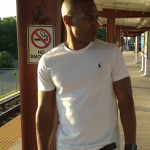 Sponsors