Yahoo On The Road With John Legend And Ryan Leslie
---

( 4UMF NEWS ) Yahoo On The Road With John Legend And Ryan Leslie:
On The Road, the world's first mobile entertainment and innovation festival announced in March. Yahoo! On The Road is kicking off on May 3 in New York City with John Legend & the Salomé Chamber Orchestra. The tour will also feature many of Yahoo!'s newly-reimagined products and experiences including Weather, Mail, Flickr, Yahoo! Music, and more.
Driving cross-country from New York to San Francisco, Yahoo! On The Road will be stopping in a different city every day. The tour will then jump the pond to Europe, starting in Berlin on June 11 and ending at the Yahoo! Wireless Festival in London on July 14. Musical performances will be streamed live for Yahoo! users everywhere at the Yahoo! On The Road site (http://ontheroad.yahoo.com).
"We're excited to hit the road and engage with Yahoo! fans around the U.S. and Europe," said Kathy Savitt, Chief Marketing Officer at Yahoo!. "Our mission is to make the world's daily habits entertaining and inspiring; and nothing brings that to life more than surprising and delighting our users in their daily routines with some of the most popular names in music and entertainment."
Guided by entertainment reporter Ben Lyons, the Yahoo! On the Road tour will bring some of the world's hottest bands, comedians, and surprise guests to inject surprise and entertainment into Yahoo! users' day. Whether it's PEEPLES star Craig Robinson surprising patrons at a New York City restaurant, or one-of-a-kind performances by John Legend, Fall Out Boy, fun., Lumineers, Macklemore & Ryan Lewis, Imagine Dragons, and Empire of the Sun, Yahoo! will make everyday activities anything but ordinary.
Ticket information: For each concert, Yahoo! will be giving away tickets to fans who show off their Yahoo! pride at the designated bus stop in each city (while supplies last). Getting a ticket will be as easy as uploading a photo with Flickr or downloading the new Yahoo! Weather app.
Yahoo! is working with Spotify to enhance the digital music experience for users. Spotify will be integrated into editorial content throughout the Yahoo! On The Road site, with select content featured using the Spotify Play Bar.
Related articles
We give the news and nothing but the news! So help us God!!!
Most Commented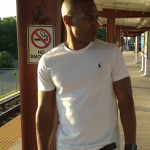 Sponsors