YG's My N*gga Goes Platinum
---
( 4UMF NEWS ) YG's My N*gga Goes Platinum:
His song has been everywhere lately and after dropping the remix with an all-star cast, YG has a lot to celebrate now that his song 'My Nigga' has gone platinum.
YG's debut album My Krazy Life drops March 11.
Congrats, YG!!!
Related articles
Most Commented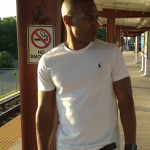 Sponsors