Young Girl Kills Yonce Dance Routine
---
( 4UMF NEWS ) Young Girl Kills Yonce Dance Routine:
Beyonce better watch out because 12-year-old Charlize Glass is coming through!
The young dancer is taking YouTube by storm with a new video of herself killing choreography to Queen Bey's new jam "Yoncé." In just 46 seconds, we see her fierceness, flawless moves and disciplined energy displayed on the dance floor.
The California native is almost a veteran in the dance world. She's been performing since the age of 2 and featured on "The Ellen DeGeneres Show," "America's Next Best Dance Crew," and in music videos with Justin Beiber, Ciara and Willow Smith.
Check out Ms. Glass' routine below and tell us if you think Beyonce should bring her on tour.
Rising star alert!
Related articles
Most Commented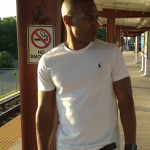 Sponsors