Young Jeezy Announces Mixtape Compilation
---
( 4UMF NEWS ) Young Jeezy Announces Mixtape Compilation:
More heat is coming out of the ATL next week as Young Jeezy announced that he will release a compilation mixtape titled Boss Your Life Up Gang.
"The revolution has begun, my whole team bosses August 13 the movement begins," Jeezy wrote on Instagram. "if you a boss then boss up hit #bylug right now!"
Hosted by Canon and DJ Drama, the Snowman's mixtape will have special appearances from YG, DJ Mustard, Yo Gotti and Doughboyz Cashout, who recently signed with CTE. Boss up when the project drops August 13.--Kandice L. Lawson.
Related articles
We give the news and nothing but the news! So help us God!!!
Most Commented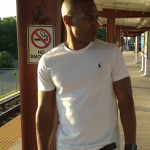 Sponsors