Young And The Restless Star Dead
---
( 4UMF NEWS ) Young And The Restless Star Dead:
Heartbreaking news to report this Labor Day weekend. Former star of The Young and the Restless, Victoria Mallory (Ex-Leslie Brooks) died yesterday at the age of 64 from pancreatic cancer.
Mallory, who appeared on The Young and the Restless from 1977 till1982, and returned for a visit in 1984, was the second actress to play the central role in the early days of the CBS soap opera replacing Janice Lynde.
Throughout her run, Victoria also an accomplished Broadway singer and performer, often sang on Y&R along with the likes of John McCook (formerly Lance Prentiss of Y&R, now Eric Forrester on B&B). And the character of Leslie Brooks was also romantically entangled with Brad Elliot played by Tom Hallick. Victoria later played the role of Dr. Denise Foxworthy on Santa Barbara.
On The Great White Way, Mallory made her Broadway debut when Richard Rodgers chose her to star as Maria in the first revival of West Side Story at Lincoln Center. She also appeared i n Carnival, and originated the role of Young Heidi in the Harold Prince/Stephen Sondheim production of Follies, as well as the starring in A Little Night Music.
In more recent years, Victoria Mallory continued to perform and teach professionals, adults and youngsters at The Voice Studio in New York City. She leaves behind her husband Mark Lambert, and daughter Ramona Mallory Lambert, also an actress.
Watch the opening credits of The Young and the Restless circa 1977 with Victoria with top billing as the credits begin, and take a stroll down memory lane in her honor. On-Air On-Soaps sends our condolences to Victoria's family and friends. Share your thoughts on the passing of Victoria Mallory below!
Related articles
Most Commented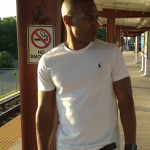 Sponsors