At Least 9 Dead In Munich Mall Shooting
---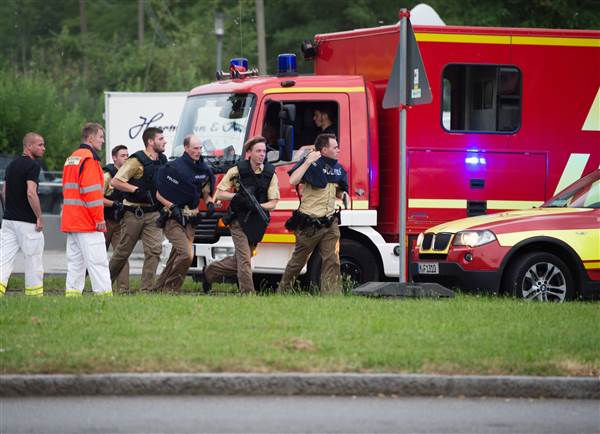 ( 4UMF NEWS ) At Least 9 Dead In Munich Mall Shooting:
*** BREAKING NEWS ***
A shooting at a popular shopping center Friday evening in Munich, Germany, killed at least nine people, injured others, and brought the city to a standstill as police hunted for up to three suspects in what is believed to have been an act of terrorism.
"We are operating on the premise of a terrorist attack," Munich police spokesman Marcus da Gloria Martins said in a press conference.
Martins said police were looking for three suspects, but said there has been some contradiction. Witnesses described long guns being used in the rampage.
"At the moment, we don't know where the perpetrators are. Take care and avoid public places," Munich police tweeted.
According to police, the shooting started at a McDonald's attached to the Olympia Einkaufszentrum shopping center before the shooters made their way into the mall. It wasn't clear whether the suspects were still in or near the mall, but police said they were confident they hadn't left Munich.
All Munich public transportation — subway, bus, and tram — was shut down, according to Munich Transport Corporation MVG.
Tweeting in German for locals and English and French for tourists, Munich police pleaded, "Please avoid public areas."
Martins said public transportation would be closed "until we are sure possible attackers on the run are no longer a danger to the population."
A major police operation, which included German special forces, was underway at the mall.
Thamina Stoll, a Duke University student from Munich, was heading to the shopping center with her family when she saw people flee.
"People were running and telling us not to go to the shopping mall. They were in shock. They weren't able to talk anymore," Stoll told NBC News. Stoll took a family fleeing the scene to her grandmother's nearby apartment as helicopters circled above the area.
Police earlier said there were unconfirmed reports of violence elsewhere, but Martin later said "we do not have any indications of threat situations beyond the OEZ area at the moment."
The sprawling two-story Olympia Einkaufszentrum opened in 1972 during the Summer Olympics in Munich, according to the mall's website.
President Barack Obama was briefed on the situation and pledged to provide Germany any assistance it may require.
"The United States condemns in the strongest terms the apparent terrorist attack that has claimed innocent lives in Munich, Germany," the White House said in a statement.
"We still do not know all of the facts, but we do know that this heinous act has killed and injured multiple individuals in the heart of one of Europe's most vibrant cities.
The shooting is the second attack in Germany's Bavaria region this week. On Monday, a 17-year-old Afghan injured four people with an ax on a German train near Wuerzburg-Heidingsfeld before he was shot dead.
In May, a man with a knife killed one person and wounded at least three others at a train station in Mainz, near Munich.
The mall attack put other cities on alert.

Source
Most Commented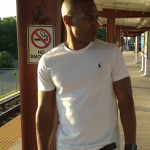 Sponsors