Behind The Zincfence – Story On Zince Fence Records
---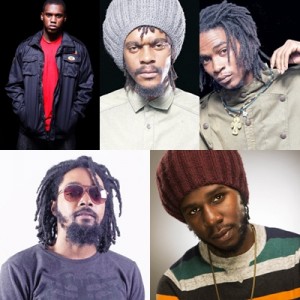 ( 4UMF NEWS ) Behind The Zinc fence - Story On Zince Fence Records:
ZINC Fence Records is one of the hottest music production houses in the Jamaican dancehall, reeling off a number of hit songs since its launch in 2010.
This week, founding member Romaine 'Teflon' Arnett spoke to Splash about what has made the quintet a formidable force.
"It wasn't difficult getting the music heard from the day we started with our first project. People were taking on to it and then it just started to spread in the streets and on the airwaves," he said, adding: "Zinc Fence is bringing a different diversity, and something fresh to the game right now."
Twenty-two year-old singer Jamar McNaughton, better known as Chronixx, and 27-year-old Ricardo 'Shaydz' Lynch are the other founders of Zinc Fence. They were recently joined by 26-year-old Sheldon 'SOS Dynamics' Sullivan and 23-year-old Ackime'Jahkime' Nephew.
The label scored its first hit in 2012 with Chronixx's smash Behind Curtain. He followed up with Warrior, another chart-rider.
Other hits produced by Zinc Fence include Like a Whistle by Chronixx, Music by Jah Cure, Warrior by Kabaka Pyramid and Protoje, Love for You by Keznamdi (featuring Chronixx) and Babylon is Burning by Kelissa.
While most of the songs are by neo-roots acts, Arnett is quick to point out that Zinc Fence has worked with Anglo-Irish singer-songwriter Maverick Sabre, dancehall artiste Mavado and dub poetry quartet Nomaddz.
Arnett, who is from Vineyard Town in east Kingston, is a formally trained musician and past student of the Edna Manley College for the Visual and Performing Arts.
Most of Zinc Fence's productions are driven by live instruments, but Arnett says he and his colleagues are flexible and experiment with computerised beats.
"It depends on the mood you are in and the vibe that you want to get from the track," he said.
The charismatic Chronixx has been the label's most successful act to date. Behind Curtain kicked off what has been a meteoric rise.
Kabaka Pyramid has also done well thanks to a combination of catchy songs and consistent overseas dates.
Teflon says there will be no let-up for the remainder of the year. Zinc Fence has a number of projects to be released including a riddim project called Don't Even Try, and a compilation album titled Capitalist.
Related articles
Anglo-Irish, Chronixx, Edna Manley, Jah Cure, Mavado, Maverick Sabre, Protoje, Reggae Revival, Romaine, Teflon, Zinc Fence
Most Commented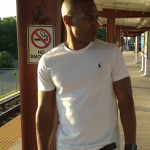 Sponsors