Student Explains Support For SC Officer Ben Fields
---
( 4UMF NEWS ) Student Explains Support For SC Officer Ben Fields:
On Oct. 30, the students at Spring Valley High held a walkout. Weeks after a viral video put their school in the middle of a national controversy, 100 students gathered at the school's atrium to speak out against the firing Fields. The students were allowed to voice their opinions and returned to their classroom 10 minutes later. Shortly after, they created the hashtag #bringbackfields on Twitter.
We recently reached out to a student at Spring Valley High via Twitter to get her thoughts on why students decided to stage a walk out.
WALK OUT was successful, our voices have been heard, #BRINGFIELDSBACK

— Shatavia. (@_Shataviaa) October 30, 2015
@_Shataviaa Why was it important for you to do it?

— A.R. Shaw (@arshaw) October 30, 2015
@arshaw everyone went for their own reasons sir, some to support Fields, and others to show that we won't let the media define us a bad

— Shatavia. (@_Shataviaa) October 30, 2015
@arshaw school. Spring Valley's name and reputation is being tarnished , for an incident involving one student and a RSO

— Shatavia. (@_Shataviaa) October 30, 2015
@arshaw We didn't get media covered when we provided for the needy and raised funds, but we get a lot of media coverage for something tragic

— Shatavia. (@_Shataviaa) October 30, 2015
@arshaw He's not a bad man, now I'm not justifying his actions,because he was indeed wrong for what he did to the young lady, but he wasn't

— Shatavia. (@_Shataviaa) October 30, 2015
@arshaw the only one at fault

— Shatavia. (@_Shataviaa) October 30, 2015
Most Commented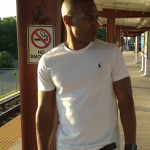 Sponsors