Harry Potter Busted Robbing Banks
---
( 4UMF NEWS ) Harry Potter Busted Robbing Banks:
Washington state police say they've nabbed a suspected bank robber who resembles a certain boy wizard, and who they say has a not-so-magical history of busting into banks.
Police and the FBI say Caleb Andrew Dierlam, 20, is the "Harry Potter Bandit" responsible for at least six bank robberies in Washington and Oregon from late July through early November.
The big break in the case came on Dec. 1 when an individual called police to say he recognized a Starbucks customer in Lynnwood from photos circulated of the suspect, who police described as a young man who altered his appearance during robberies with glasses, hair dye, and tanning products, reports HeraldNet.
Police then traced the suspect to a home in Mill Creek, reports Q13. The owners said they were friends of Dierlam's parents who'd allowed him to rent a room after he claimed to have taken a job with Amazon, police say.
Police also found a makeup kit in Dierlam's room that police believe he used to disguise himself during robberies. Dierlam has since been charged with three counts of bank robbery stemming from a single robbery in Lynnwood, reports the Portland Tribune.
OregonLive notes it isn't clear "if Dierlam identifies as a muggle or if he thought he was wearing an invisibility cloak while he allegedly robbed banks."
Most Commented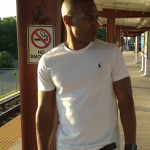 Sponsors