Fight Breaks Out During Confederate Flag Protest
---
( 4UMF NEWS ) Fight Breaks Out During Confederate Flag Protest:
Tensions boiled over Monday night between Confederate flag defenders and protesters.
According the CBS Atlanta, Nicholas Thompson, 25, was arrested for disorderly conduct after he stopped his truck with a screech, got out, and began to walk aggressively towards a group of people who were protesting against the flag, which is still flying at the South Carolina Statehouse.
Video footage shows that a fight broke out shortly afterward.
The flag has been the center of debate lately following the horrific killing of nine people at a historically black church in South Carolina. Images of the killer surrounded by Confederate flag imagery flooded the news and fueled calls to take down the flag, seen as a symbol of racism and slavery.
"That flag just does not deserve to fly at all in South Carolina and we want it down," one young African-American said.
Others, however, have opposed the removal of the flag, claiming that it is part of their heritage and history.
"Just because nine people lost their lives in a church in Charleston, which I'm not downplaying at all – still a tragedy, has nothing to do with that flag standing up there," said a young white person.
The tensions will likely continue to rise as the KKK holds a planned rally in mid-July. Meanwhile, on July 6, state legislators are expected to meet to discuss what should be done with the flag.
Most Commented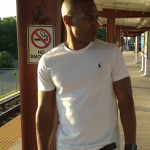 Sponsors