Ladies of Artistic Curves – Gracie @IamGraciii3
---
( 4UMF NEWS ) Ladies of Artistic Curves - Gracie @IamGraciii3:
There's nothing quite like an island sunset, and you would hate the miss the opportunity to capture something special. Good for us Gracie has yet to ever let us down.
Shot on location in the Dominican Republic by Jose Guerra.
Most Commented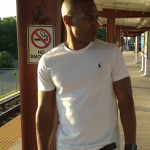 Sponsors