---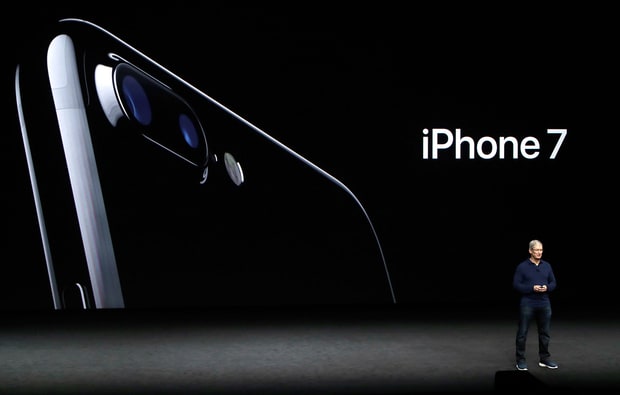 ( 4UMF NEWS ) Apple Unveils iPhone 7:
The newest addition to the iPhone family is here — but it's missing a headphone jack.
The new iPhone 7 and iPhone 7 Plus, which start at $649 and $769 respectively, lack the standard 3.5mm headphone port featured on virtually every other smartphone.
The Apple EarPods that are included with every new iPhone will now connect through the phone's Lightning Port. There will also be adaptor inside the box for anyone who wants to use their older headsets.
Customers can also buy all-new $159 "AirPods," a wireless set of earbuds, if they'd prefer a cordless connection.
So why did Apple decided to kill a technology standard that's been used for decades?
"Courage," Phil Schiller, Apples senior vice president said. "The courage to move on to do something new that betters all of us."
Pre-orders for the jack-less devices begin Friday. The first devices will ship a week later on Sept. 16.
The larger iPhone 7 Plus comes packed with three cameras — dual wide angle and telephoto lenses on the back and a third selfie camera on the front — while the iPhone 7 keeps the standard two cameras.
The new line come in five finishes, including Apple's usual gold, silver and rose gold colors.
However, the company replaced its charcoal-like "space gray" with a new deep matte shade simply called black. Apple also rolled out a glossy "jet black" finish — the first shiny iPhone since its glass-back iPhone 4s or its candy-colored plastic iPhone 5c.
The iPhone 7s also get a storage boost: Capacities start at 32GB, whereas previous generations offered a 16GB option. The biggest phone will hold 256GB, double the storage space of the current 128GB maximum-capacity models.
At the same Wednesday event, Apple unveiled a fully waterproof version of its Apple Watch.
The $369 Apple Watch Series 2 is water resistant up to 50 meters. The previous generation of Apple Watch was merely splash proof.
The new generation wearables feature a faster processor and a built-in GPS system, replacing the old watch's work-about way of using the GPS system of the iPhone it's paired with. The new technology means users can navigate running, biking and hiking trails without lugging their phones around with them.
Series 2 comes in aluminum, stainless steel and white ceramic finishes and can be paired with any Apple Watch band. A special model designed with Nike, the Apple Watch Nike Plus, features a breathable band a lightweight aluminum body.
The original Apple Watch — which now features a snappier processor and is rebranded as the Series 1 — will now cost $269.
The launch marked Apple Watch's first major update. While the tech giant has periodically rolled out new band designs since its April 2015 debut, the technological timepiece's hardware has remained the same.
Most Commented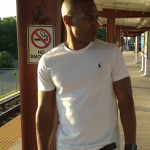 Sponsors