Jaden Smith Named The Face Of Louis Vuitton Spring Women's Collection
---
( 4UMF NEWS ) Jaden Smith Named The Face Of Louis Vuitton Spring Women's Collection:
Jaden Smith has always been very comfortable in women's clothing and now he's getting paid to rock them. Yes, that's right.
Will and Jada Pinkett Smith's son has been announced as the face of prestigious fashion house Louis Vuitton's spring 2016 WOMEN'S collection.
Artistic director Nicolas Ghesquière shared a few snaps from the photoshoot with Jaden as proof.
Dude looks like a lady?
Seriously, as long as he's comfortable in his own skin I don't really care but the haters will start hating any minute now...
Most Commented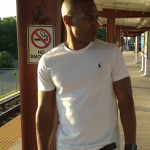 Sponsors