Nas Partners With NYC Chicken And Waffles
---
( 4UMF NEWS ) Nas Partners With NYC Chicken And Waffles:
The Queens rapper celebrated the one-year anniversary with the restaurant.
Nas is partnering with Sweet Chick, a New York City restaurant that specializes in chicken and waffles and Southern cuisine. The Queens, New York rapper attended the chain's one-year anniversary of the Lower East Side location.
"Extending the Empire! New Patnaz! NEWYORKSTATEOFMIND! Me & my Bro about to FLIP THESE BIRDS!!" Nas says on Instagram with a picture of Sweet Chick owner John Seymour.
The restaurant also has a Brooklyn location. Seymour is planning on expanding by adding a third New York restaurant and possibly reaching the West Coast, according to Hip Hop Wired.
"As we continue to grow and develop the Sweet Chick brand, we want to align with partners and artists that understand what we represent," Seymour says via press release. "When conceptualizing Sweet Chick, we understood the history of chicken and waffles and wanted to have an amazing product while paying homage to its roots within the music community of NYC. Music has played a huge part in defining who we are and with Nas (my favorite rapper) on board, it's a dream come true and we can truly move forward with a 'NY state of Mind' and introduce Sweet Chick to a bigger audience."
Most Commented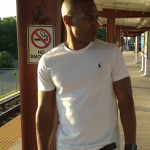 Sponsors