Video Shows Police Officer Kicking Suspect In Face
---
( 4UMF NEWS ) Video Shows Police Officer Kicking Suspect In Face:
A Dover, Delaware police officer faces a felony assault charge for kicking a suspect in the face in 2013.
Dashcam video released today shows the officer, Cpl. Thomas Webster, kick Lateef Dickerson in the face, even as Dickerson has his hands on the asphalt and appears to be complying with the officer's order to "get on the fucking ground."
Dover police released a statement saying that Webster was responding to a call of a fight at a gas station where one of the suspects had a gun, and that Dickerson matched the description of one of the people involved in the fight.
Dickerson, who was knocked unconscious by the kick, was taken to the hospital and treated for a broken jaw, according to that police statement.
Webster has been placed on leave without pay pending the outcome of the case. Here's his mugshot.
Police said he turned himself in and was released on $5,000 bail.
Most Commented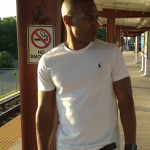 Sponsors