Aston-Martin Reveals Pictures Of New 800-HP Vulcan
---
( 4UMF NEWS ) Aston-Martin Reveals Pictures Of New 800-HP Vulcan:
British automaker Aston Martin this week revealed the first images of its forthcoming sports and luxury supercar, the gigantically gutsy Vulcan, which is set for official unveiling at the Geneva Auto Show next week.
Aston Martin announced the Vulcan earlier this month, and released a teaser video that showed obscured shots of the agile sportscar to a soundtrack of the auto's revving engine.
Tuesday, the automaker issued a news release that was accompanied by the first glimpses of the new vehicle. The company said the car is designed solely for track use and is the "most intense and exhilarating creation to date."
The Vulcan, comprised entirely of carbon fiber, will make a limited production run. Aston Martin said only 24 will be made and sold with a price tag of $2.3 million. The car's powerplant is a 7-liter V-12 capable of producing 800 horsepower.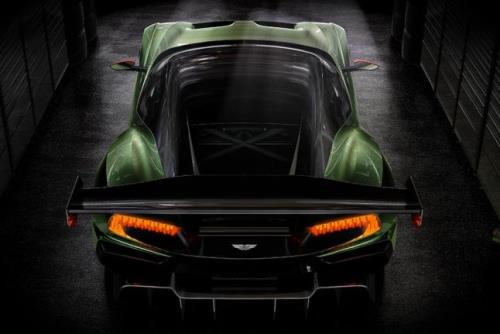 All two dozen Vulcan owners will have the option of attending a race track "training" program upon delivery, the company said, and working directly with speed specialists like Le Mans-winner Darren Turner. The owners will also have the opportunity to spend time in digital race simulators to refine their driving technique.
"Customers will gradually build experience and develop their track technique, before beginning their thrilling personal journeys into the immense performance potential of their Aston Martin Vulcan," the news release said.
Competitors Ferrari and McLaren over the past year have announced their own track-only supercars, tech news website Wired reported. Despite a less-than-ideal economic climate in recent years, Bloomberg reported, sales for these types of vehicles has steadily climbed since 2009.
Aston Martin is one of the world's premier and exclusive automakers. Formerly owned by Ford Motor Co., which still retains an 8 percent stake, the company was made famous by fictional British super agent James Bond -- who has driven an Aston Martin in many of the franchise's 23 films. Perhaps the most famous model, the DB5, was introduced in 1964's Goldfinger and has reappeared in many other 007 films -- including two of the last three starring Daniel Craig.
The Vulcan will make its official debut Tuesday at the 85th Geneva International Motor Show.
Most Commented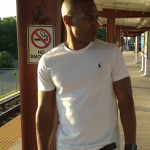 Sponsors