Meek Mill Is Still Taking Shots At Wale
---
( 4UMF NEWS ) Meek Mill Is Still Taking Shots At Wale:
It appears as if the feud between Meek Mill and Wale is still a thing, despite Rick Ross' attempts to mend their turbulent relationship.
Monday evening, (November 2) the Dreams Worth More Than Money artist posted a photo of his Barclay Tidal 1020 performance with an eyebrow raising caption that led many to believe he was taking more shots at Wale.
It wasn't long before the Internet made the already tempestuous situation even more hot. Folarin, who jokingly changed his Twitter handle to "Wale-Roof Whisper" after Meek told him to jump off a roof during their first round of words, threw up a 140 characters questioning why the Philadelphia native thinks he's so coveted.
I can't fathom how somebody can always assume their envied. Not all of us have the same shallow desires.

— Wale-Roof Whisperer (@Wale) November 2, 2015
I think one of em mad at me now bahaa https://t.co/rV5HnPWO30

— Wale-Roof Whisperer (@Wale) November 2, 2015
Most Commented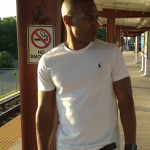 Sponsors