Diddy's Daughters Model In New Ad Campaign
---
( 4UMF NEWS ) Diddy's Daughters Model In New Ad Campaign:
Producer/rapper P. Diddy is not the only Combs in the spotlight. His daughters Chance, left, and twins D'Lila and Jessie are being featured in their very first print campaign.
The campaign is for the summer collection for Ruum American Kid's Wear. The new ad was shot by Anna Palma with creative direction by Francesca Sorrenti.
P. Diddy was busy in Miami working on a new album while the girls attended the shoot, but the doting dad made sure to send his love and support via FaceTime. The girls were in good hands while on the New York set. Chance's mother, Sarah Chapman, accompanied her, while the twins' mother Kim Porter went with them.
Related articles
Most Commented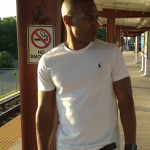 Sponsors