Beyonce And Jay-Z Billionaires
---

( 4UMF NEWS ) Beyonce And Jay-Z Billionaires:
31-year-old singer was made the face and body of H and M's summer bikini collection as she prepared to take in about 75 million pounds from her tour.
According to the insider, the windfalls have helped the couple become pop's first billionaire dollar couple, the Daily star reported.
Beyonce reportedly now brings in more money than her record producer husband Jay-Z, 43, together the couple are now worth 650 million pounds, which is equal to 1 billion dollars.
Related articles
We give the news and nothing but the news! So help us God!!!
Most Commented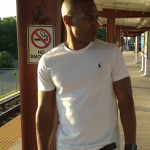 Sponsors