Larry Johnson's Baby Mama Wants Him To Pay Up
---
( 4UMF NEWS ) Larry Johnson's Baby Mama Wants Him To Pay Up:
Former NBA star Larry Johnson isn't broke at all, and actually stashed $26 million in a private account years ago ... according to one of his FOUR baby mamas.
TMZ Sports broke the story... Johnson filed for bankruptcy in March. According to court docs, some of the debt is owed to his myriad maternal units.
Now, Laura Tate -- one of those mothers -- has filed docs saying Johnson has only been paying her $1,000 per month for child support ... when he's supposed to be forking over $11k. She also says he set up a trust in 2006, and filled it with the $26 mil.
Tate wants the judge to liquidate LJ's assets so she can collect $870k. She's also got beef because she says some of the other baby mamas are getting more than her.
Most Commented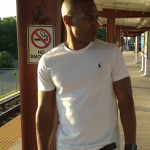 Sponsors