Iggy Explains Run In With Paparazzi
---
( 4UMF NEWS ) Iggy Explains Run In With Paparazzi:
While Iggy Azalea raps about how she "can't stand no haters" on "Fancy," she apparently can't stand a certain paparazzo, either.
The rapper has taken to Instagram to explain her side of the story regarding a recent run-in with a photographer, who she alleges had been following her throughhout the day, that was caught on tape.
The clip shows the man, Iggy and a woman accompanying her hurling insults at each other from across a supermaket parking lot. At one point, Iggy calls the man a "c–t" for taking pictures of her after repeatedly asking him not to, and the woman with her allegedly spits on the photog during the heated exchange.
Azalea also runs her shopping cart up to the man after she is heard saying: "I hope you have Ebola. I hope you die." Ouch.
On Instagram, Iggy explains what we didn't see in the video: "Judge me for spazzing if you like but you only saw the 30sec aftermath which was classy in comparison to what he said to us inside the grocery store where we discovered him lying on the floor after we had repeatedly & politely asked him to leave multiple locations during the course of the day."
While she clearly doesn't have any love for this particular photog, the "Black Widow" MC also clarifies her stance on the attention she receives from the paparazzi in a lengthy Instagram caption.
"I don't hate paps," she explains. "Just the really aggressive ones. I only treated him the way he treated me all day. Fair is fair playboys and girls."
Iggy has had an eventful week. In the last few days, she's had to deny rumors of a divorce from an ex-boyfriend, and she revealed the cover art for her upcoming reissue of The New Classic, titled Reclassified.
Related articles
Most Commented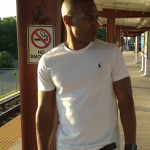 Sponsors