Kordell Stewart Shuts Down Gay Rumors
---
( 4UMF NEWS ) Kordell Stewart Shuts Down Gay Rumors:
Kordell Stewart has responded to claims made by the viral internet star Andrew Caldwell that the two once dated by saying that he simply hasn't even heard of Caldwell before now.
Caldwell became a sensation after a video went viral of him claiming to have been "delivered" from homosexuality. In the video, he declared, "I'm not gay no more. I am delivered. I don't like mens no more. I like women. Women, women, women, women!"
However, Caldwell appeared over the weekend on an Atlanta radio show and dished about what was supposedly a secret relationship with Stewart.
"I dated Kordell," Caldwell said in a interview on The ShakeUP morning show. He continued on to say that although they only slept together once, Stewart continued to look out for Caldwell. "I had everything that Porsha got… I had bags, purses, cars. I'm in a Jaguar right now. Honey, did you see that Jaguar over there?"
He said that he met Stewart at a bar."I was like, 'Mmm… I like football players… I dated other football players too, I dated some of the Rams," he recalled
But Stewart says Caldwell's claims are ridiculous. "I don't know the guy. I've never heard of him," he said. "There's no room in my personality for that lifestyle. It's not what I believe in. I'm a heterosexual man."
Most Commented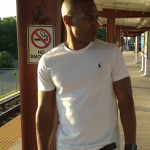 Sponsors