---
( 4UMF NEWS) NBA Live '15 Preview :
It's been a long road back for a franchise crippled by a lack of innovation. Throughout the '00s, NBA Live's annual releases stagnated as it struggled in the transition to the Xbox 360 and PS3. This lead to its eventual demise in 2010 as 2K Sports' NBA 2K series blitzed ahead quicker than a Clippers fast break.
It was heartbreaking for me, someone that had grown up playing the NBA Live series since its beginnings in 1994, right as Jordan mania spread across the globe. Ironically, just as the series had lampooned itself to the top on the back of Jordan's Bulls, the series' 2010 collapse was just as rapid and crushing as the Bulls' fall from grace after Jordan's retirement.
Five years since NBA Live 10, and after disastrous launch attempts with NBA Elite 11 and NBA Live 13, not to mention last year's frustratingly poor reboot, NBA Live 15 has a lot of ground to make up. Thankfully, this year's game is more than just a step in the right direction: it's a late-season push for that final playoff spot.
The very first thing I notice is the game's dramatically improved visuals. Character models, animations and collision mechanics seem fitting for a game on two very powerful consoles. The players don't have that shiny, waxy appearance they did last year, and there's an attention to detail that we just haven't seen in an NBA Live game before.
Portland's DeShaun Wiggins sets the scene early in an informative tutorial that guides players through the game's fundamentals. Shooting has been given a major tweaking, guided by an improved shooting ring on the floor around the player that uses green and red rhythm indicators. Releasing within the right window and you'll nail the jumper. It's very much like NBA 2K's system, telling you if you've released too early or too late. It certainly feels better that last year's game, and seeing how the game runs in a match situation gave me high hopes for a refined basketball experience that understands the complexities of the sport.
It's no secret that last year's game simply lacked the visual fidelity to enhance that sense of realism we expect from a sports sim. This year we get a complete rework. The likes of Durant and LeBron jump, dribble and drive with an uncanny similarity to their real-life counterparts. That just didn't exist in last year's game. This virtual interpretation of The King is intimidating and demanding on the court, standing out like the big-chested, powerful player he is. Again, NBA Live 14 just didn't amplify this sense of belonging on the court, and that made the experience difficult to embrace. With NBA Live 15, players seem more like scans of the actual players, as opposed to the weird, lanky designs of last year's effort.
The core gameplay feels significantly better. Passing, dribbling, skill moves, and, most importantly, shooting, all embrace this reworked animations system that makes for a more satisfying and rewarding basketball experience. No longer is Durant's jumper lacking that recognisable style that defines his game. LeBron's iconic one-step fadeaway jumper seems like something he would actually do. It's astonishing how far the game has come, and even more astonishing that is was so far behind this in the first place.
It's not perfect: this still very much feels like a game that's being experimented on. Sometimes it works really well, and then other times it goes back into its shell, reliving the disastrous, outdated stylings of NBA Live from previous years. Sometimes it feels like NBA Live 15 wants to lose, but then it surprises you and feels like the basketball game that fans of the series have been waiting a long, long time for.
Perspective is important here, because the EA Sports team needs to create a game that understands the punishing fundamentals of a match of basketball. It always needed to feel less like a game and more like a sim, but the challenge is still ensuring the game is fun even in the face of that complexity. NBA 2K has iconically established itself as one of the premiere sports franchises precisely because it manages to blend accessibility with rigorous complexity.
That complexity exists in NBA Live 15, it's just that sometimes it lacks the tightness to make it a great basketball game: it almost always just felt like a good game, never great. Of course, I'm seeing a pre-release demo, and it's clear that there are significant strides still to be made. But early signs are promising, and I have no uncertainty that NBA Live 15 is an infinitely better basketball project than NBA Live 14, not that it would be hard to top that game.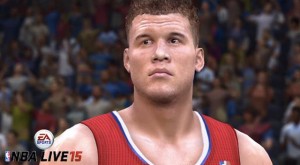 Most Commented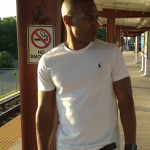 Sponsors