---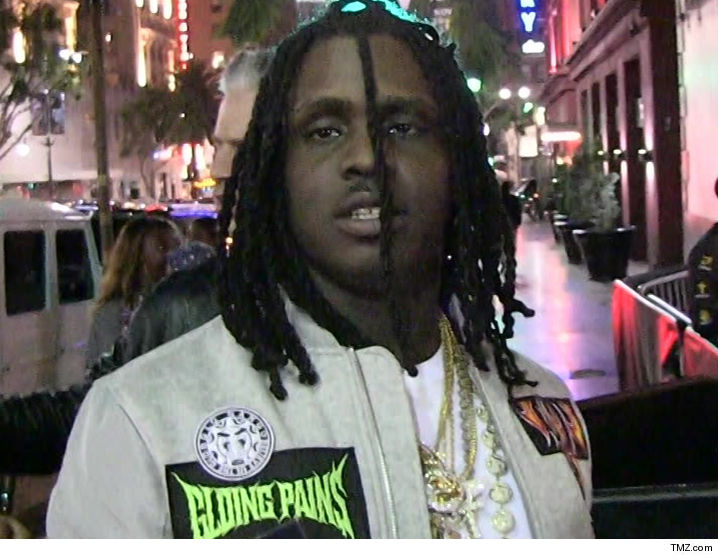 ( 4UMF NEWS ) Chief Keef Arrested:
Chicago rapper Chief Keef was taken into police custody in Los Angeles Thursday on suspicion of home invasion robbery and assault, sources told the Daily News.
The "Love Sosa" performer was picked up and questioned one week after music producer Ramsay Tha Great took to social media and accused him of storming his house with an AK-47 assault rifle and a group of five friends.
Ramsay claimed Keef and his group viciously beat him up and stole items including $1,600 and a Rolex watch.
In a series of Instagram posts showing his battered face, Ramsay said the incident started when he argued with a woman at his residence, and the woman called Keef, whose real name is Keith Cozart.
"I just think that someone with $6 million would be a little bit smarter about their actions, and showing their face," Ramsay said in a video posted on Instagram.
"If you think you can come inside a person's house, home invasion, with a gun, and beat 'em up, and you worth $6 million dollars?" he laughed. "You stupid, dude."
He promised to go to police and seek charges.
"See u in court," he wrote in the caption of a photo showing a gash next to a swollen eye and his neck in a brace.
One police source said two men were brought into LAPD's Devonshire station for questioning and possible booking Thursday night after SWAT officers served a warrant at an address around 4 p.m.
The warrant stemmed from a Jan. 19 incident in which "two male black suspects entered a home armed with an assault rifle," the source said.
Cozart, 21, still had not been booked as of 9:30 p.m. local time.
Source
Most Commented