Teen Dies After 911 Hung Up On Friend's Call
---
( 4UMF NEW ) Teen Dies After 911 Hung Up On Friend's Call:
A 17-year-old boy died in Albuquerque, New Mexico last week after a 911 dispatcher hung up on his friend who called for help. Jaydon Chavez-Silver was shot in a drive-by shooting while he was at a house party.
His local radio station, KRQE, obtained audio of that phone call, which TKTK Matthew Sanchez telling Chavez-Silver's friend to "deal with it" herself after she swore at him while trying to perform CPR. From KRQE:
911 caller: "I'm doing CPR as we speak. I'm keeping him alive."
Dispatcher Matthew Sanchez: "Okay, is he not breathing?"
911 caller: "Barely" (inaudible) "Stay with him" (inaudible) "Stay with him, good job. Just stay with me, okay, okay. There you go. Good job Jaydon."
Sanchez: "Is he breathing?"
911 caller: "He's barely breathing. How many times do I have to f***ing tell you?"
Sanchez: "Ok, you know what ma'am, you could deal with it yourself. I'm not gonna deal with this, okay?"
Sanchez was taken off of dispatcher duty after the chief of dispatch center found out about his "alleged misconduct." KRQE also reports that Sanchez has resigned from his job as a firefighter for the Albuquerque Fire Department.
Albuquerque police are currently investigating the case of the drive-by shooting—so far, no arrests have been made, according to BuzzFeed News. His family has set up a memorial page on Facebook to share photos and memories of the teenager.
Most Commented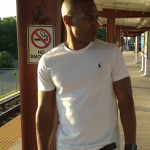 Sponsors