Lebron Sends Spelling Bee Champs Signed Sneakers
---
( 4UMF NEWS )Lebron Sends Spelling Bee Champs Signed Sneakers:
National Spelling Bee co-champion Gokul Venkatachalam must have been a big hit in LeBron James' household.
King James was so impressed with the clutch spelling of the 14-year-old, who was named the 88th annual Scripps National Spelling Bee co-winner with Vanya Shivashankar late last month, that he sent the teen a care package of swag.
According to SoleCollector, James sent Venkatachalam two pairs of his Nike LeBron sneakers, including an autographed pair of the LeBron 12 "All Star" shoes personalized with the message, "Congrats on being spelling 'B' champ."
From one champion to another. James' care package also included Beats headphones, Cleveland Cavaliers gear and more. Lucky kid!
James's camp reportedly reached out to Venkatachalam after learning that the NBA superstar is the teenager's idol.
Young Gokul deserves the credit, after calmly spelling "nunatak" – which is defined as an exposed ridge in a glacier, according to Reuters – as his final word.
As co-winner of the National Spelling Bee, Gokul received $35,000, among other prizes.
"This is the culmination of six years of work. I'm finally happy to have success," he said, after sharing the trophy in last month's event.
While the National Spelling Bee might come off as a novelty – especially since it's aired annually on ESPN – its competitive nature shouldn't be overlooked. After all, Venkatachalam and Shivashankar edged out 11 million hopefuls to hoist their trophy. It's the fifth co-victory in the competition's 88-year history.
Maybe it's that ultracompetitive nature that made LeBron fall for this kid.
Most Commented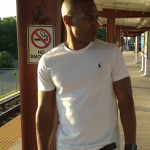 Sponsors