Grandfather Busted After Taking Kid To Crackhouse
---
( 4UMF NEWS ) Grandfather Busted After Taking Kid To Crackhouse:
A 60-year-old Coney Island man trusted with taking care of his 3-year-old grandson, found himself facing child endangerment charges Saturday, after he took the child to a crackhouse.
Larry Fuller agreed to watch the child on Friday, but instead of staying in his W. 11th St. home, officials say he brought his grandson Shawn along on a three-block walk to a "known drug location" on Avenue V.
Calls to Fuller from Shawn's parents initially went unanswered. When they finally reached him, he refused to return with toddler. A frantic call to police ultimately resulted in his cell phone being tracked to the crack house.
Shawn was taken to the 60th Precinct station house on W. Eighth St. where he was reunited with his mother. It was not clear if Fuller did drugs in front of the child. The grandfather has a criminal history that stretches back to 1987 and was immediately taken into custody.
Fuller's family declined to talk about his arrest.
"We just want to put this behind us," said a woman who answered the door at Fuller's apartment.
His arraignment is pending.
Most Commented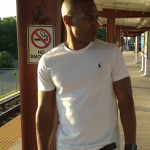 Sponsors