Notre Dame Teacher Accused Of Forcing Students To Have Sex With Daughter
---
( 4UMF NEWS ) Notre Dame Teacher Accused Of Forcing Students To Have Sex With Daughter:
A student at the University of Notre Dame has made a shocking accusation concerning a White female academic tutor. The unidentified student made claims on Friday that a faculty member coerced him to have sex with her daughter.
According to a complaint filed on behalf of the student by Anderson, Agostino & Keller law firm, the University of Notre Dame is accused of a "sexually abusive and hostile educational environment." The unnamed student was on an academic scholarship for Fall of 2014 when the relationship started during Spring of 2015. The mother provided condoms, transportation and hotel rooms to the student in order to receive academic favors. Some of these encounters with the daughter would take place out of state. Afterwards the student claims that the mother would ask for details and would make comments about Black men's sexual prowess and their genitals. When the student tried to end the relationship he was threatened by the girl's mother. Additionally, the student claims that the mother pressured him to convert to Catholicism and to seek mental health counseling. The lawsuit claims that a member of the Notre Dame psychiatric support unit, who is a friend of the mother, worked together to "medicate Plaintiff John Doe to keep him passive, cooperative, and under control." The lawsuit claims that the pressure for sex created a racially hostile environment and caused him to suffer academically and emotionally.
It is also alleged that the mother arranged multiple sexual encounters for her daughter with other Black students which included basketball and football players. University of Notre Dame spokesperson Paul Browne stated, "The allegations against the University of Notre Dame in the complaint are unfounded. As are gratuitous and unfounded references to 'student athletes' — an allegation that is nothing more than a cynical attempt to attract publicity."
The student claims he brought the situation to school officials two weeks ago and nothing was done to address his complaint. According to the student's lawsuit "the failure to respond and react reflects a double standard by some at the University, as the objectification would not have been tolerated under any other set of circumstances."
The student is demanding a jury trial and that the University of Notre Dame honor his academic scholarship while an investigation is underway.
Most Commented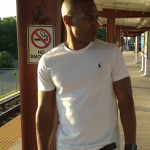 Sponsors