Funkmaster Flex Disses Drake
---
( 4UMF NEWS ) Funkmaster Flex Disses Drake:
When the rap beef heated up between Drake and Meek Mill, it was obvious that Funkmaster Flex was backing his Philly homie. The legendary Hot 97 DJ was responsible for leaking Drake's reference tracks and he was the one who premiered Meek's response 'Wanna Know.'
Well, Flex is still throwing shots at Drake. While manning the one's and two's at Jadakiss' album release party this past weekend, Flex played music from Meek and gave everyone a piece of his mind on the mic.
Check it out:
Hahaha...
Most Commented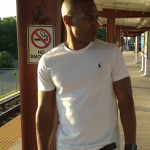 Sponsors