Shia LeBeouf Accused Of Stealing Freestyle Rap Lyrics
---
( 4UMF NEWS ) Shia LeBeouf Accused Of Stealing Freestyle Rap Lyrics:
More like Shia La-bluff.
The actor is facing more plagiarism accusations after a video of him freestyling surfaced.
Rap group Anomolies called LaBeouf out on Instagram, claiming that his flow comes from their song "Perfectionist," which was written in 1999.
"You can't rip songs from my ANOMOLIES crew, recite them in a freestyle as your own, get credit for it, then not expect to be called out by ACTUAL MCs!" the post stated.
Listening to the two songs, it is easy to hear that several lines sound like they were ripped from the 90s song.
Giving the actor the benefit of the doubt, he never did say that he was freestyling in the video, so maybe he was giving a shout out to the band.
This isn't the first time LaBeouf has been called out for being a copycat.
He was criticized after a short film he directed called "HowardCantour.com" for the Cannes Film Festival Critic's Week premiered and was called out for its resemblance to the comic "Justin M. Damiano."
The actor later tweeted out an apology, addressing that what he did was wrong.
"Copying isn't particularly creative work. Being inspired by someone else's idea to produce something new and different IS creative work," he wrote." In my excitement and naiveté as an amateur filmmaker, I got lost in the creative process and neglected to follow proper accreditation."
"Im embarrassed that I failed to credit @danielclowes for his original graphic novella Justin M. Damiano, which served as my inspiration," he added.
Most Commented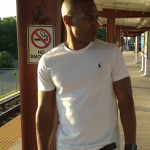 Sponsors