The Rise Of The Power Blogger
---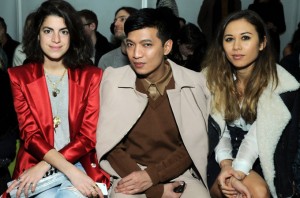 ( 4UMF NEWS ) The Rise Of The Power Blogger:
Fashion bloggers, once seen as second-class citizens of the style world, are finally taking their place in the front row. They're sitting opposite Vogue editor Anna Wintour at shows, receiving free clothes by the truckful and scoring six-figure brand partnerships with major fashion labels.
The most successful breed operates as part-editor, covering the best clothes from each season, part-model, donning the looks in professional photos, and part-reality star, offering followers glimpses into their glamorous lives.
"Are bloggers important? Yeah they f - - king are. They're super important," Kelly Cutrone, a judge on "America's Next Top Model" and owner of fashion p.r. firm People's Revolution, tells The Post. "Bloggers are being paid to sit in the front row, and editors aren't. They're talent along with reality-TV people and actors."
At New York Fashion Week last season, Bernstein was sponsored to cover all the shows from the front row for the model agency IMG. Suddenly, the fashion student from Great Neck, NY, found herself among the likes of Bono and Japanese Vogue editor Anna Dello Russo, tweeting and snapping runway looks. This season, she's been handed a free Lexus to drive around New York City, before jetting to London's fashion week on an all-expenses-paid trip courtesy of Topshop.
Why would an international brand lavish so much dough on a kid with an Instagram account?
It's because a devoted fan base hanging on their every recommendation "can get as many hits as a feature in InStyle magazine," says top fashion publicist Alison Brod.
Bernstein started out studying retail at the University of Wisconsin, where she got her fashion fix scanning blogs of clothes she couldn't get in the Midwest. After she transferred to FIT, she started her own blog filled with her pictures of fashionable people walking around her school in Chelsea.
In the fall of 2011, Bernstein scored a ticket to Fashion Week through a friend and, as she snapped away at stylish New Yorkers, she realized other photographers were taking pictures of her.
"That's when I decided to turn the camera on myself and make it a personal style blog," she says.
"I'm 21, and I definitely show that I go out, and I'm, like, normal. I show pictures of my boyfriend sometimes," she says with a subtle Long Island accent. "My followers love seeing the real life of someone who is in this glamorous fashion world but is a real person. Even, like, a picture of my shoes for the day will get a ton of likes on Instagram."
Last week, her pair of white Converse sneakers, bearing a red heart on the sides, got more than 8,000 likes.
The brunette, who is now studying advertising and marketing part-time at FIT, describes her look as "comfortable, casual and chic — even though I hate that word, chic, but that's the best way to describe it."
She often pairs casual staples like jean shorts with fashion-forward items like pointy-toed Miu Miu flats.
This week, it'll be easy to spot Bernstein and the other bloggers around town.
"[Editors] hold themselves more under the radar, while fashion bloggers are balancing celebrity and access and they're looking and dressing the part. Editors are usually in all black," explains Brod. "They may both be in the front row, but it's a different type of person all together."
Because personal style bloggers are the face of their site, they're a natural fit for endorsements.
"Some bloggers are getting six-figure deals," says Jennifer Powell, who represents bloggers for Next Model Management. (Next has 15 bloggers on their books. Powell recently signed with the William Morris Agency.)
Next landed their first blog client, Rumi Neely from FashionToast.com, five years ago.
"Rumi was really smart about it and realized it was a business for her, so she came to us," Powell says. The LA-based Neely, 30, is now paid to endorse brands like Longchamp, Pennyblack, Theyskens' Theory, Rag & Bone and Samsung.
Top bloggers will work with labels in a variety of ways, either by designing a capsule collaboration for the company, tweeting about their brand, making appearances or modeling their clothes, explains Powell.
But even the lesser-known Web stars can work with companies like rewardStyle, which pairs them with retailers who pay a commission if a person purchases a product through their blog.
Bernstein, who is supporting herself with money from her blog, says other perks include a constant flow of free clothes, shoes and bags.
"I get, like, five packages of clothing a day, which is amazing," she laughs, pointing to a pile of boxes in her kitchen. "I get maybe 200 e-mails a day, and more than half of them are like: 'Here's our latest lookbook. Pick out a few [items] that you would like sent to you.' Or, 'We'd like you to feature a pair of our shoes. Pick out ones you love.' "
She even pays a professional photographer to shoot her once a week and has an intern. (Her first intern was a friend at FIT who got class credit working for Bernstein.)
But she says blogging hasn't always been about access, riches and spoils.
"When I started off, blogger was a dirty word, back when I was trying to take pictures covertly in stores," says Claire Sulmers, who created fashionbombdaily.com in 2006. "I feel like I've seen the landscape change so much, and I think it'll only get better. The true test for these new bloggers is to have staying power. I've seen so many come and go."
The savviest bloggers will use their online brand to vault them out of the fashion fringes into the mainstream. Eva Chen, a 33-year-old personal style blogger and magazine journalist, was just named editor-in-chief at Lucky magazine, partly because she has 52,980 Twitter followers. And Bryanboy, who some call the first successful fashion blogger, is now a frequent judge on "America's Next Top Model." Leandra Medine, otherwise known as the Man Repeller and the only other New York fashion blogger to have more Instagram followers than Bernstein (383,074 and counting!), is launching a new book in October.
Bernstein also doesn't plan to live in the blogosphere forever.
"I'd love to have my own TV show one day," she says. "I always thought I wanted to be behind the scenes but now that I'm front and center, I kind of want to stay that way."
Related articles
Most Commented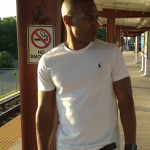 Sponsors