Chad Johnson Facing Eviction
---
( 4UMF NEWS ) Chad Johnson Facing Eviction:
It has been reported that former NFL star, Chad "Ochocinco" Johnson, faces a looming eviction and foreclosure of his Florida mansion, this according to the investigative website TheJasmineBrand.
Earlier this year, back on February 23, Ochocinco encountered a lien from the Long Lake Ranches West Homeowners Association in Florida's Broward County. The public document reflected that from July 2014 to March 2015 Johnson did not pay a cumulative amount of $3,503 to his HOA, and that he still owes 1,133 for the first quarter and $1,237 for the 2nd quarter.
Last year, Chad also faced a financial strain when his Florida home was hit with a lien for nearly $8,000 which he just recently paid off. This present suit is seeking permission from the court to remove the former Cincinnati wide receiver from his home and hawk his merchandise at public auction.
Back in 2005, Johnson picked up the Florida mansion for $1,365,000, and its the same spot where he was arrested on charges of domestic abuse for attacking his now ex-wife, Evelyn Lozada.
Most Commented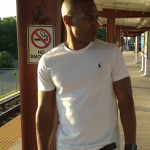 Sponsors