Nas Rewarded With W.E.B. Du Bois Award
---
( 4UMF NEWS ) Nas Rewarded With W.E.B. Du Bois Award:
Nas added another award to his rich legacy after receiving the W.E.B. Du Bois medal from Harvard on Wednesday (September 30) night. The award is the highest honor in Harvard's African and African American Studies field and is awarded to those who have made "contributions to African American culture and the life of the mind."
Other recipients of the award include Muhammad Ali, U.S. Attorney General Eric Holder, and Marian Wright Edelman, founder and president of the Children's Defense Fund.
Two years prior to receiving the medal, Harvard honored Nas by establishing the Nasir Jones Fellowship, which provides funds to artists and scholars "who demonstrate exceptional productive scholarship and exceptional creative ability in the arts in connection with hip-hop."
Most Commented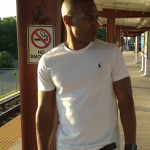 Sponsors